The Eddie Stobart Renault Clio
It was recently announced that standout racing car driver, Jack Young and Eddie Stobart Racing entered into an exciting new partnership. Ast Signs are proud to have worked with Young and The Eddie Stobart Racing team to deliver an eye-catching chrome livery.
Jack Young is the current UK Clio Cup Champion and will compete at the Renault Sport Clio Cup Open event at Circuit Paul Ricard on the 21st, 22nd and 23rd June. The teenager from Northern Ireland has been a standout performer since his debut in 2017, becoming the youngest ever pole sitter and race winner in the UK Clio Cup Championship.
The Eddie Stobart Renault Clio made its debut in the UK Clio Cup at the Croft Circuit in Yorkshire on 15th and 16th June. Young successfully led the race but unfortunately due to a time penalty finished fourth in the final result.
We look forward to seeing the team and the striking Renault Clio out on the track and getting behind Young as he heads to France to compete in the Championship.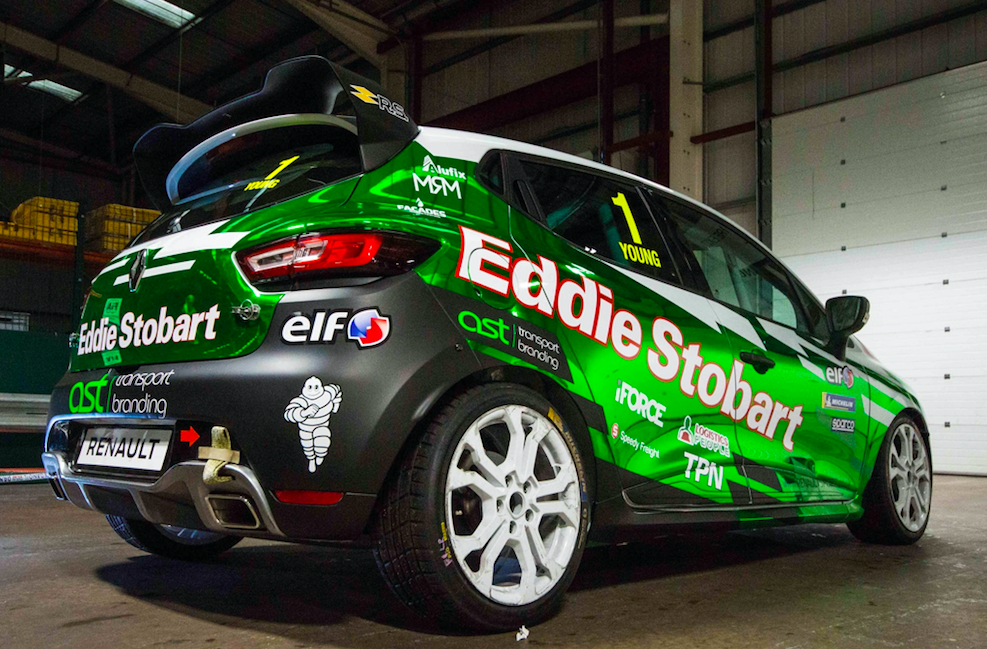 < All news