Ast Transport Branding helps local garden centre make their deliveries in style
When Plumpton-based garden centre The Pot Place needed a new vehicle wrap for their delightful delivery vehicle, they turned to Ast Transport Branding for a helping hand.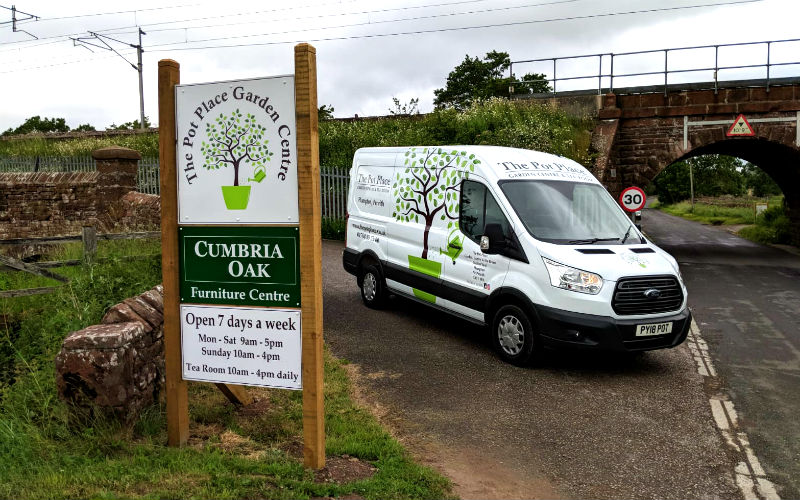 The Pot Place Garden Centre, based in the small village of Plumpton near Penrith, has been providing plants, pots, garden furniture and an excellent selection of cakes to the people of Cumbia for the last 15 years.
Co-owners Paul and Kevin's adventure began with a small hand-crafted ceramics business at Redhills just outside of Penrith. In 2002 they moved to their current location at Station Yard and with their ceramics business flourishing, the duo decided to grow their offering and add a few plants to their stock... before they knew it, their business had blossomed into the fully-fledged garden centre that it is today!
"What makes us so unique is our extremely large garden pots as they are very hard to find in the UK," explains Paul. "We hand pick our entire collection and import quite a lot from Vietnam as they are well known for having some of the best ceramics in the world."
Paul and Kevin first contacted Ast Transport Branding in 2010 when they tasked us with designing and wrapping their first delivery van. Having recently gone through a rebrand the pair got in touch with us once again to create a new livery to match their modern new look. "We really wanted the new livery design to be eye catching and stand out," says Paul. "We went back to Ast as they are local and had done a good job for us before."
Ast Transport Branding Graphic Designer Laura Green was given the task of delivering the new vehicle wrap design. It took her just one day to create two concepts for Paul and Kevin.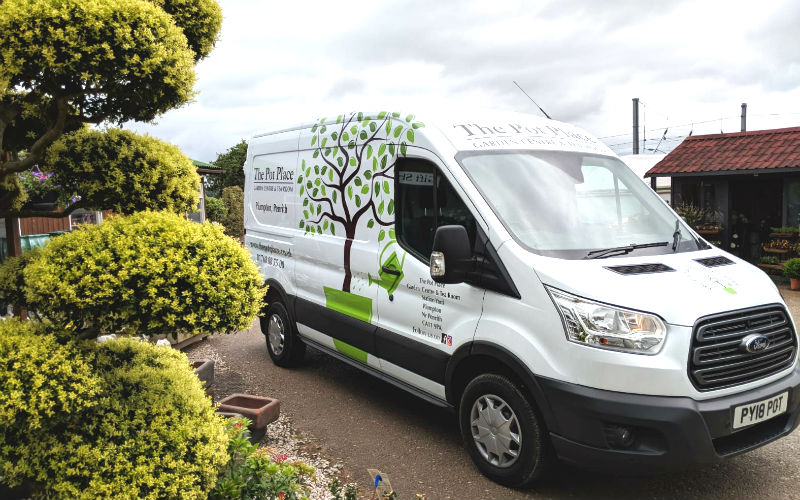 "They had supplied their own logos and wanted to keep the majority of the vehicle white in order to let their logo stand out" explains Laura. "Kevin and Paul really liked the cleaner option of the two ideas I put forward. We really wanted to make the van perfect for them, so we spent a bit of time colour matching their logo to get the bright green they were happy with."
"We're very pleased with the outcome," said Paul. "We've had lots of lovely comments about it from both colleagues and customers. Ast Transport Branding are very professional, and we would always recommend them to other people."
To find out more about The Pot Place Garden Centre visit www.thepotplace.co.uk
Got a Transport branding project you think we could help you with? Get in touch for a quote today.
< All news